Jewelry has always been a precious thing that people dream of because of its beauty, rarity and durability. No matter how much money or less money, whether it is fashion or folklore, or for the sake of congregation, people's love for jewelry is persistent, and the desire to have is strong. Therefore, for the vast majority of people, the desire to own jewelry is not intended to be a speculative act, but to enjoy the infinite beauty, pinning special emotions.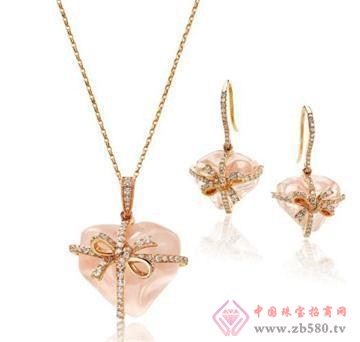 The core culture of jewellery is beauty, including the natural beauty of natural materials, the whimsical design beauty, the exquisite craftsmanship, the graceful and elegant decoration beauty, the pleasing beauty and the beauty of the gift, and the emotional beauty of the gift. Therefore, the first element of jewelry collection is beauty. Whether it is appreciation, wearing, gift or collection, it is a beauty-centered activity. But the jewelry collection is still a very attractive category.
Why do most people collect jewelry not for profit from buying and selling jewelry? Because of the sale of jewelry, where are the channels? Who will buy it? what is the price? Values ​​such as worthlessness, these uncertainties make selling jewelry is not an easy task. Second, jewelry collections are associated with stories and emotions, so selling jewelry is a challenge for yourself. In fact, who will sell the wedding ring? Who will sell jewelry that parents or children give to themselves? Jewelry collection, in many cases, is not what kind of material is collected, nor how high the price, but a kind of love, affection and friendship that cannot be measured by price, a kind of commemoration and thoughts that cannot be measured by time.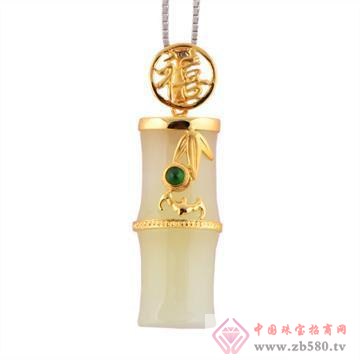 Nowadays, one of the points in collecting jewelry is that there are many differences between the views of parents and the two generations, and there are many differences in the way they communicate with their parents. Leave a few houses for your children, save a few famous paintings, wait until the grandson's generation, the house may be demolished, the painting may not be there, who will remember your name? If you spend a little money, buy a gem, tell the children about the origins and crafts of this gem, not only let the children enrich their knowledge, improve their quality, but also build a platform for parents and children to find a link. At the same time, this jewel that maintains the emotions of family members will be passed on for a long time. Jewelry live longer than human beings, and one person attaches the spirit to the jewels. This person may have the same long life as jewelry. Regardless of the future situation of the descendants, this heirloom with family stories, the material and cultural values ​​of the collection will continue to increase with the accumulation of time.
The invention of the tweezers opened a new realm of beauty. These tweezers include eyebrows pliers, eyebrow clip, eyelash tweezers, eyelash curler, they are the tools used to trim their eyebrows and eyelashes, only differ in shape, is according to the degree of man's hand hard and carefully designed, while finishing their eyebrows and eyelashes, won't make your hands feel weakness. With beautiful eyebrows and eyelashes can let a person look handsome face, occupies an important position in the face. Eyelash tweezers, eyelash clip looks like some kind of medical surgical instruments, it is a kind of can make eyelash curved upward, that had mascara is the eyelashes look long, become warped makeup tools, cracks of circular arc form in conformity with the appearance of the eyelids. If the eyes are the window of the soul, then eyelash is the window curtains. If the eyes are the window of the soul, then eyelash is the window curtains. As our makeup consciousness and skill more and more high, eyelash to be an integral part of the face. Eyelash tweezers, Eyelash Curler from material to points: plastic materials and stainless steel material. Plastic material eyelash tweezers, eyelash clip light, easy to carry, but the strength of the clip eyelash slightly insufficient, suitable for travel and eyelashes itself is soft, like the people use natural roll degree. Stainless eyelash tweezers, eyelash curler, larger than the plastic with a clamp can make natural roll become warped eyelash, but not folding collection, suitable for hair hard, like people use eyelash obvious roll become warped. Eyebrows pliers, eyebrow clip have oblique mouth peace mouth two kinds of style, trim eyebrows clean, can even fine wool and hair clip. As long as the hands down clip end, gently let go or pressure can easily trim eyebrows. A special antibacterial treatment, precision grinding.Elastic ametabolic, easy to use, does not hurt the skin. Handle with non-slip design, Can operate with ease. Eyebrows pliers, eyebrow clip press appearance to points can be divided into the Wide head and pointed head. These tweezer can be engraved surface decorative pattern, personality and beautiful, support LOGO printing (screen printing, laser, steel seal), a variety of purposes, can be used daily, outdoor, gifts, promotional advertising gifts,.
Tweezer:
1. Name: Art Tweezer.
2. Material: plastic, stainless steel and so on.
3. Size: Available different size.
4. Color: Available different color..
5. Suitable for group: women.
6. Style: Stylish, Nickle free, Lead free, Customized style is available.
7. Feature: Safety materials with certification. CE, FDA, GSP, and BV
8. Packing: Each piece/set in opp bag/pvc bag or customized.
9. Design: ODM, OEM, Design Service Offered and Buyer Label Offered are welcomed.
10. Shipping Port: Ningbo or Shanghai.
11. Shipping Method: By Courier, Air cargo and Sea.
12. Sample time: 7-10 days.
13. Shipping time: 20-30 days after confirmation.
Tweezer
Eyelash Curler,Beauty Eyelash Curler,Stainless Steel Eyelash Curler,Tweezer
Ningbo Younker Fashion Accessory Industrial Corp. , https://www.younkerfa.com