September is the international feast of the world's four major fashion weeks. It is also a great day for the victory parade of our 70th anniversary. Apple is also the major brands of mobile phone conference glorious ginseng day. Really extraordinary, extraordinary creation, proving that on
…
Warm congratulations to MARLOCA Man carbs Ning Jinde per store grand opening! September 20, is one hundred Ning Jinde Plaza Shopping Center costumes opening day, also MARLOCA Man carbs Women Ning Jinde hundred stores was launched in the good old days, the lively op…
The fruitful fall, filled with joy of harvest everywhere, and QIZI Qi Ye this year is also a bumper harvest. September 22, QI seed uphold the better service to consumers in general, happily welcomed the Yiyang Yang Kai QIZI Qizi Qizhi shop grand opening! Here, cong…
As a workplace white-collar workers, every day hope to be able to wear the United States and the United States, glitzy in the office, but do not want to own clothes are the same kind of wardrobe, only to wear repeated clothes every day.
…
Maybe every season we will look at some of the stars dress up, and some of them out the streets is also very common, you can learn, but usually their own wear will not take this form Oh, may seize a certain style, such as the classic Shirt, wide leg pants and other…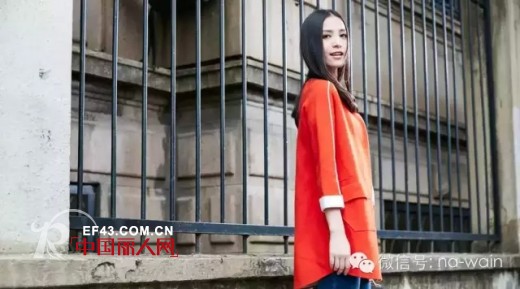 After the summer hot sun, ushered in the autumn valiant breeze, the long-awaited NAWAIN2015 winter …
On Sept. 18, the fantastic natural scenery of Luofu Mountain and the thrilling aerial tramway were enjoyed. During the happy and peaceful appreciation dinner, the three-day Fushen Spring-Summer 2016 new order fair ended in success. The Fushen spring and summer 2016 new orders will be Huizhou W
…
HVDC transmission has many advantages, such as line cost paper, low line loss, no reactive power, convenient power connection, easy control and regulation, especially in long-distance transmission. In the 1980s, China has built a 500kV DC transmission line from Gezhouba to Shanghai, and rec…
In an era when consumer products are changing faster and faster, a brand should be based on the market, and the value and user-friendly experience of its products are very valuable. In 2012, Dai Qi underwear with sunshine, lovely, sweet image into the domestic cons…
Earth color, giving a solemn and not boring, formal and not stiff feeling. Also known as wild single product, the most commonly used for the creation of vintage elements. Earth colors have been compared to more show in women's clothing, and now more and more are reflected in the men's
…
Dins background An original design brand, background products coupled with hemp, cotton, bold sense of science and technology before, to be grinding, scratching, waxing the old, vandalism and other processes for women to create more high-quality clothing.
…